I've just started learning Cesium API.
My problem is: I want to reach visual effect like when polyline drapes over terrain. I have lng lat input points to draw polyline.
When I switch to STK World Terrain Meshes view layer my polyline is buried under the ground at some locations. It's obvious if I don't specify any heights.
I try to use sampleTerrain (with level 9 as in the API example) method, it renders better but still my polyline is buried at some locations.
Can you give me some detailed instructions on how to reach drape effect like in the image link attached:
How to get camera current tile level of detail (in the API example it hardcoded with 9)?
Should I redraw my polyline on each came zoom in event and how to do it (as currently I set my polyline once at creation point) ?
What interpolation algorithm is better to use to get intermediate polyline points(as got a few only) and thus to drape my polyline smoothly ?
Can I achieve the same smooth drape effect with PolylineVolume (shape - tube(compute circle) as in the API example) ?
Please see image link attached. This image illustrates what exactly I want to achieve.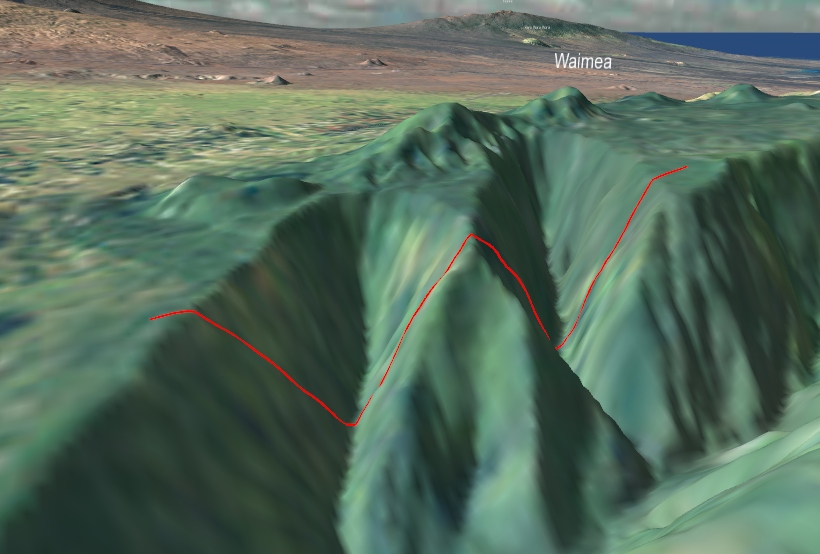 Best regards